The Night on the Town- Montague Whitehall Rotary Club Presents Clean Comedy Time
September 8, 2022, 8:00 pm
$25 – $100
Montague Whitehall Rotary Club Presents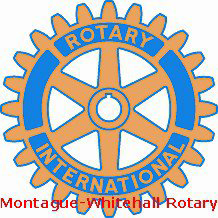 The Night on the Town
The Montague Whitehall Rotary Club has worked tirelessly to make improvements around the area. The proceeds from this great night of fun will support Youth Leadership Programs, Scholarships, and other Community Service Projects.
The evening includes hardy appetizers, a cash bar, a 50/50 raffle with great cash prizes, a silent auction, a Clean Comedy Timeshowcase, and much more.
If you really want to do it up, you can get the $100 ticket that includes food, a silent auction, a concert, and more. The premium tickets may be purchased from any member of the Rotary or at the White Lake Chamber.
If you're just in for the comedy show, featuring comics with Clean Comedy Time, you can get a ticket for the show only for $25 using the Buy Tickets button on the website listed here.